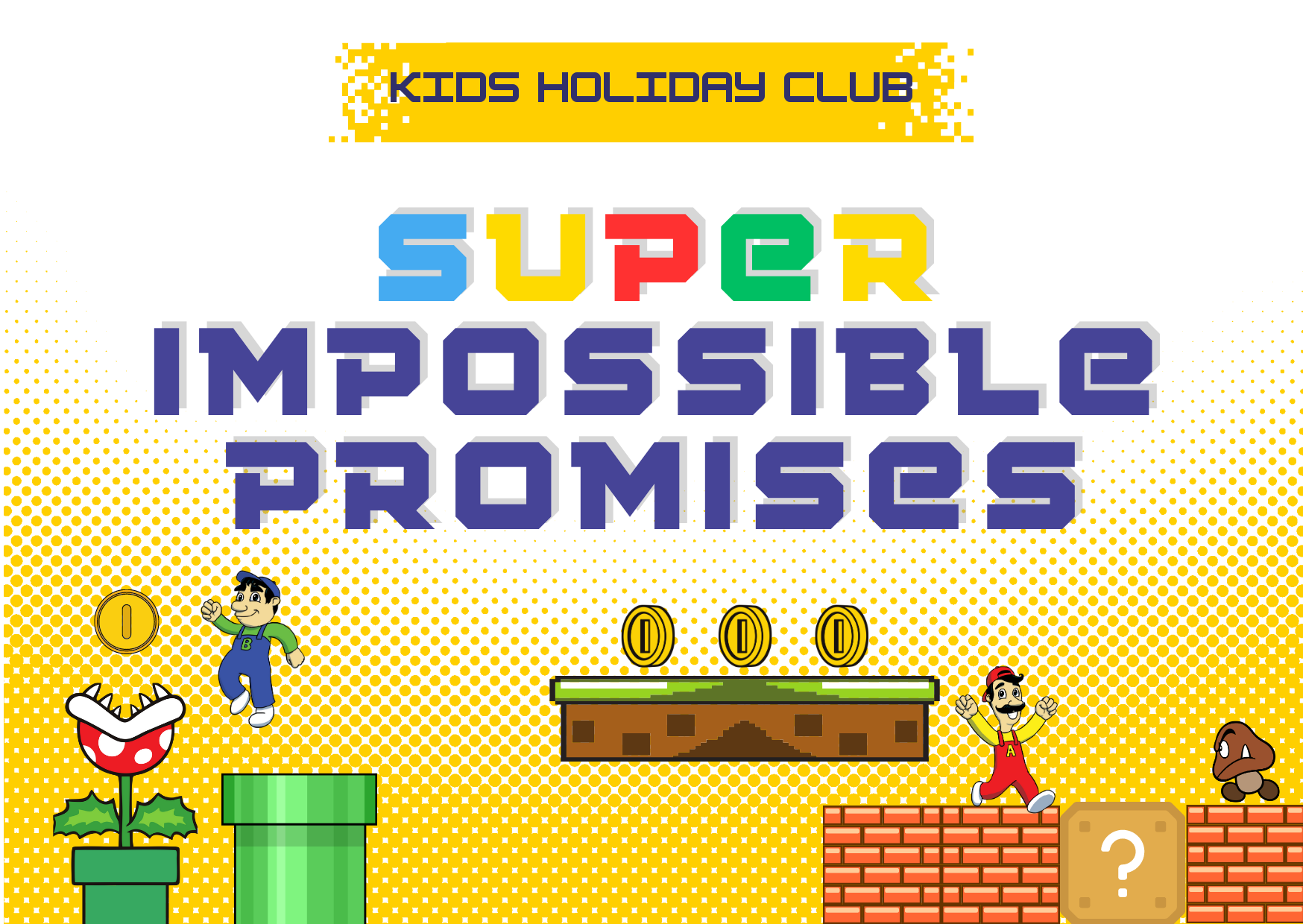 Looking for something fun for the kids to do in the September school holidays? We are excited to open our doors to kids in Prep – Grade 6 from 25 September to 28 September for Kids Holiday Club 2023. All are welcome!
Join us as we hear about the God who always keeps his word and have super fun with games, craft, music, food and bible stories.
Details:
Monday 25 September – Thursday 28 September
52 Yiada St, Kedron, QLD – View map
8:30am – 12pm
$10/day for one child
$15/day for two children
$20/day for three or more
On Thursday night 28 September we would love you to join us for a free, family fun night with sausage sizzle, activities and a recap of what we have done during the week. This is a great opportunity for you to see first-hand what your child/ren have been doing during the week!
How to register:
You may register your child for one, two, three or all four days of Kids Holiday Club.
To register and pay online now:
1 – Choose the number of tickets you need for each day (1 ticket per child attending) at the bottom of the page
2 – Enter the name of each child attending.
3 – Use promo codes as follows – 2children, or 3children to apply discount for multiple children from the same family
3 – Pay via secure credit card payment.
4 – Check your email to complete your booking.
5 – Complete our U18 Participation form (link will be in your registration email).
Note: You will need to complete one form for each child attending.
To register now and pay on arrival at Kids Holiday Club:
Please complete our U18 Participation form with your child's details.
You will need to complete one form for each child attending
If your child participates in a program at City North and you have already completed an Under 18 Participation Form during 2023, instead please email office@citynorthbaptist.com with 'KHC' in the subject line, and list the names of the child/ren attending and the days they will attend.
You can then purchase tickets at the door each day.