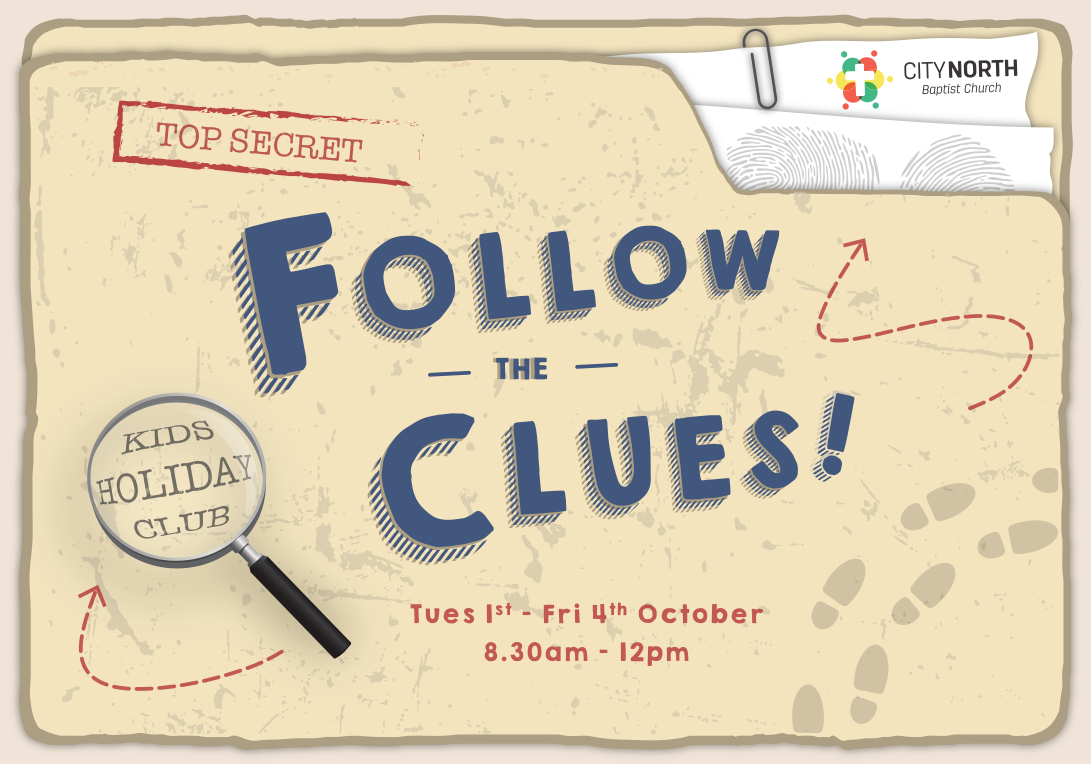 Kids Holiday Club October 2019
Tuesday, October 01 at 8:30 AM → Friday, October 04 at 12:00 PM
52 Yiada St, Kedron, QLD – View map
Looking for something fun for the kids to do in the September/ October school holidays? We are excited to open our doors again to the Kedron community from 1-4 October for this year's Kids Holiday Club. This year's theme is Follow The Clues.
Our Kids Holiday Club program will encourage kids to explore through games, craft, music, food and bible stories. There is also a huge, free, family fun night (dinner included) on Friday 4 October with entertainment provided. This is a great opportunity for you to see first-hand what your child/ren have been doing during the second week of school holidays.
Details:
1-4 October (8:30am-12pm)
$5 per child, per day (morning tea included)
Prep – grade 6 welcome
How to register:
Register now at the following link.